FoalWatch Test Kit (18 tests) - Predict Foal Birth To Within 24 Hours

$20.00
Date Added: 1/17/2018
Posted By: Tina Scott

Warrenton, VA 20187
Email Address: Click here to show email

snowmeadowfarm(at)gmail.com

Phone: 540-529-8297


FoalWatch Test Kit - Predict Foal Birth To Within 24 Hours
We only used 2 of the orig. 20 tests.
Retails new for $40. Selling for $20.

Lot No.: 87889/1
Cat. No. K-1700
Exp Jan 2018
Location: Warrenton, VA

The test is based on changes in the pre-foaling milk calcium level.

https://www.foalingwatch.com/?gclid=CNOd9sbg9NMCFd5MDQodVKgDZQ

https://www.drugs.com/vet/foalwatch.html

Manufacturer: Chemetrics
Titrets« for Daytime Foaling Management

Components: Each kit includes: 3 mL syringe, 10 mL syringe, distilled water, A-1700 indicator solution, valve assembly, Titret« ampoules, Titrettor device.






Click Image to View Larger






THANK YOU TO OUR SPONSORS!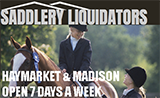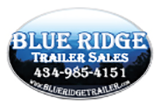 RECENT GREEN PAGES!
Teaching kids, grooming, and schooling
Ashburn: 10 years of riding experience, I am looking to coach younger kids in hunter/jumper. ... Read More
Farmers Cooperative Association Inc.
Frederick: Farmers Cooperative Association, Inc. (FCA) produces fresh, quality feed ... Read More
Feel the Love Equine Therapy
Somerset: We provide PEMF and Cold Laser therapies. PEMF is a proven method to treat ... Read More
Professional Clipping in Northern Virginia
Stafford: Professional groom with 10+ years of experience, based in Stafford, VA, ... Read More
Cockade Stables, LLC
Petersburg: Cockade Stables offers a quality horse boarding experience with services ... Read More
Trobaugh Group
Harrisonburg: ... Read More
Marci Daneker- Trobaugh Group
Harrisonburg: I have been in the horse industry for over 30 years and have had the privilege ... Read More
Barefoot in Hillsboro
Hillsboro: Hello,I graduated from the Maryland Horseshoeing School in December of ... Read More