Tri-County Feeds, Fashions, Finds Celebrates 40th Anniversary with a Family Fall Festival

Submitted by: Jesse Noel
Phone: 540-364-1891
Email Address: jnoel(at)tricountyfeeds.com
Date Added: 10/8/2018

Marshall, Virginia —Tri-County Feeds, Fashions, Finds will host its first Family Fall Festival, slated for Saturday, October 20, 2018, bringing together local businesses and organizations to celebrate the Feed Store's 40th anniversary. The Family Fall Festival will serve as a tribute to thank the Marshall and Hunt Country communities that have helped Tri-County to achieve its 40 years in business as a thriving feed provider and retailer.

The festival will take place from 10 a.m. to 4 p.m., showcasing both Feed Store and local business vendors. Many of Tri-County's product representatives will be onsite, featuring special promotions, door prizes and giveaways. Local participants from the Marshall business community will offer special samples, demonstrations and seasonal festivities.

In the morning, attendees can look forward to freshly brewed coffee with pastries and cakes from Red Truck Bakery and children's face painting by Mountainside Montessori School. Demonstrations and performances will be scheduled throughout the afternoon, including a K9 and handler demonstration by the Fauquier County K9 Unit, a violin duo performance by The Community Music School of the Piedmont's students, a roaming magician, bluegrass music by Mike & the Maniacs, pony bounces from Banbury Cross Polo and more children's activities. Beginning in the afternoon, Field & Main, Gentle Harvest, Johnny Monarch's, Nick's Deli, Slater Run Winery, and The Whole Ox will offer complimentary bites and tastings. Slater Run Winery will also have glasses of wine available for purchase, Gentle Harvest's new food truck will be serving food throughout the day, and Tri-County will toast to its anniversary with cake.

The inspiration for the festival harks back to owner Bill Jackson's mission when he first founded Tri-County Feeds, Inc. in 1978. With a keen revere for Virginia's history and passion for equestrian pursuits, Bill identified a market for himself providing feed and equine products in Hunt Country. Listening to the needs of their clients, together, husband and wife Bill and Jeri Jackson expanded Tri-County's purview to include more products and services, becoming a true one-stop-shop for the equestrian enthusiast, farmer, and nature and animal lover. 40 years later, the Jackson family continues to drive the business forward with the same energy and focus on the client.

"Whether you have been a customer for 40 years or for four minutes, we want to express our thanks and appreciation of your business," said Bill, alluding to his outlook on the clientele and community that have supported the business over the year and the vision for a festival to celebrate the 40th anniversary.

Originally operating out of a garage in Middleburg, Tri-County has grown into its present building: a 12,000 square foot, three-story, post and beam retail structure and accompanying 12,000 square foot warehouse with 14 loading bays. Its mission has also grown to include preserving open space, providing wildlife refuge and bringing organically managed hay from the Finger Lakes region in New York to its customers.

"Tri-County wouldn't be successful today if it weren't for caring customers, community and friends who helped to pave the way," remarked Bill. "The people involved in the daily operations — from the truck driver, bookkeeping, inventory control people to the sales floor and the cashiers — everybody who puts time and effort into the feed store experience has a hand in its success."

Open to the public and free to attend, the Tri-County Family Fall Festival will capture that sense of family, community and gratitude to the supportive network it has fostered with business neighbors, including the Fauquier County Live Stock Exchange, the Middleburg Humane Foundation, and the many equestrian events in the region.

To learn more about the Family Fall Festival, please visit the Facebook page: facebook.com/TriCountyFeedsEtc or join the email list via tricountyfeeds.com.


###

About Tri-County Feeds, Fashions, Finds: Located at 7408 John Marshall Highway, Marshall, Virginia, Tri-County was established as a quality feed store in 1978. Today, it has evolved into an eclectic and unique shopping experience in Hunt Country. Its newly built 12,000 square foot, 3-story post and beam store houses feed as well as riding and sporting apparel, tack, fashionable town and country ready-to-wear styles, boots, shoes, hats, accessories, pet food, unique gifts from around the world and so much more.

Click Image to View Larger






THANK YOU TO OUR SPONSORS!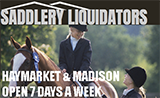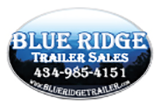 RECENT GREEN PAGES!