Advancing Horsemanship with Jake Biernbaum (Prior 3 star Parelli Instructor)

Submitted by: Nancy Bosher
Phone: 8045864401
Email Address: nancybosher(at)gmail.com
Date Added: 4/15/2019

Come join us this July 13 & 14th at Cockade Stables (9208 Fort Dushane Road, Petersburg, VA 23805) for a full weekend clinic of Advancing your Horsemanship with Jake Biernbaum from Pear Tree Ranch, Florida! Follow this link to get more inforamtion and sign up.
https://www.facebook.com/events/931994403671034/

There are many people teaching horsemanship, the study of getting along with a horse. But are you also learning about the training and development of your horse? It is your responsibility to educate them or get them education so they can be a productive member of society.
We are going to delve into not only how to get along with your horse so they enjoy learning with and from you but also how to teach your horse what you want them to know and how not to teach them what you DON'T want them to know! We will set you on a path of learning and progress or help you back on it or further down that road if you're already on it.
It shouldn't be scary, boring, stressful or a chore to be around, handle and ride your horse. Your horse can even enjoy and be relaxed while being worked with. We are coming to share with you how it can be no big deal to get where your horse can do some fun things and also get ready and go for that ride you and your horse have been dreaming of.

Contact Steph@JakesPearTreeRanch.com to make your deposit payment to secure your spot and complete your registration.

Auditors Welcome ($25/day) and Overnight Board is available with stall, bedding/hay with minimal fee. Contact Amy Grieco at (804)862-2588 if board is requested.

Click Image to View Larger






THANK YOU TO OUR SPONSORS!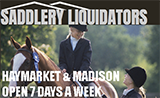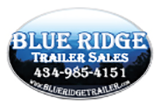 RECENT GREEN PAGES!