Return of Kai-Mark Sebastian!
Submitted by: Melyni Worth
Phone: 5402943003
Email Address: melyni(at)foxdenequine.com
Date Added: 6/12/2019
Kai-Mark is an outstanding, experience trainer of dressage horses and riders. Based in Germany, he visits the USA twice a year. He focuses on the rider as much as the horse. He is not only a dressage and jump rider but also a stage performer and dancer, he understands how to use the body to best achieve results. This combination of horse knowledge and body knowledge is rare to find. Kai helps riders to use their body position and the timing of aids to help the horses perform better and do the movements with greater ease. Kai will be here in VA for 6 days, so riders can take advantage of more than one session and can really cement in the new information.
THANK YOU TO OUR SPONSORS!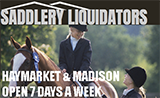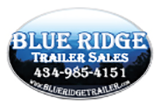 RECENT GREEN PAGES!