Youth Dressage Team Challenge - coming to VA for 2020!!!
Submitted by: Jennifer Koch
Phone: 4848940876
Email Address: niftyj88(at)hotmail.com
Date Added: 11/18/2019
Hello! The Lehigh Valley Dressage Association is looking to host a Youth Dressage Team Challenge in 2020. This event would tentatively take place at Commonwealth Park, HITS in Culpeper, VA on June 27-28. Youth riders would be able to compete individually and as teams at Intro through FEI levels and win medals, neck ribbons and class ribbons! This open show (not a recognized show) would offer an opportunity for youth riders to participate at a larger show facility, in a fun and laid back environment at reasonable fees. No memberships required.

Please complete this form (https://forms.gle/2gnoDQzCKf6P3kTf8 - copy and paste in browser if needed) if you would have interest in attending and we will add you to a mailing list to receive updates as they are available. We will be creating a facebook event page as well and will announce our generous sponsors, awesome prizes, and special events as they are available.

If you have aren't familiar with team competitions and want to learn more or have any questions/suggestions, please contact Jennifer Koch, LVDA Youth Development Program Coordinator at youthprogram.coord@lvda.org
THANK YOU TO OUR SPONSORS!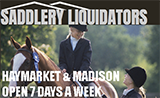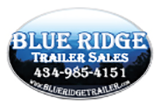 RECENT GREEN PAGES!