Virginia Horse Council's 2023 Membership Drive & Bonuses

Submitted by: Virginia Horse Council
Phone: 888-HORSEVA (888-467-7382)
Email Address: info(at)virginiahorsecouncil.org
Date Added: 12/22/2021

The Virginia Horse Council offers special incentives for early 2023 memberships!
The Virginia Horse Council is YOUR voice in Virginia. The Council represents equine interests throughout our State, from small farm horse owners and pleasure riders to professionals, trainers, competitors, equine clubs, organizations and businesses. It's time to add your support to our vibrant horse community. Read on, the first 100 2023 memberships will receive special incentives!
BONUSES for joining Your Virginia Horse Council
You will receive $5 off your 2023 membership (*excluding Premium & Life memberships) through the end of 2022. Equine Groups and Associations with more than 100 members will receive $10 off through the end of 2022.
Even better, the first 100 2023 memberships will receive a feed coupon good for 1 free bag of Nutrena horse feed. The first 100 2023 memberships will also receive a $10 coupon towards the purchase of three bags of Blue Seal / Kent Feed (while supplies last). Redeeming these coupons could cover much of the cost of joining VHC!
Upon receiving your membership application, you will receive a "Welcome Packet" which includes:
Your VHC membership card
Information on exciting member benefits
In-Excess policy information (*if Premium membership is purchased)
VHC newsletters and updates about upcoming VHC events via email
Early notice about our 2023 Educational Seminar
To complete your 2023 membership online, go to www.virginiahorsecouncil.org . You may also join by filling out the membership application that can be printed and mailed with your membership fee to: Virginia Horse Council, 16157 Pug Swamp Lane, Beaverdam, VA 23015.
Did you know that the Virginia Horse Council (VHC) has represented Virginia's equine community and industry for over 50 years? Virginia continues to be very horse-friendly due in large part to the efforts of the VHC and our horse community. Support from Virginia's horse community is crucial to continue to address a multitude of equine issues, including equine liability, educational seminars, updates on emerging issues, educating legislators about our horse world, developing and hosting training for animal control officers on equine welfare issues, hosting popular Virginia history trail rides such as the Cedar Mountain trail ride, and more!
Fifty years and still going strong, the Virginia Horse Council continues its vital work of supporting horses, horsemen, and horsewomen in Virginia. Your membership and your voice are needed now, more than ever, to continue to support our equine community.

Click Image to View Larger






THANK YOU TO OUR SPONSORS!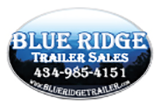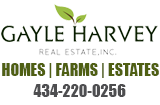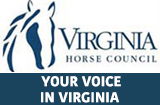 RECENT GREEN PAGES!