Join 4-H Today!

Submitted by: Sandy Arnold
Phone: 703-201-4322
Email Address: horse4h(at)vt.edu
Date Added: 10/25/2022

October and November is the start of the 4-H enrollment season so NOW is the time to join! The 4-H Horse Program offers a State 4-H Championship Horse and Pony Show at the end of the year in September for ages 9-18 in various disciplines including Hunters, Jumpers, Dressage, Western, Ranch, Miniatures, and Gaited, plus Trail classes for all disciplines and Drill Team! Qualifying shows happen in the spring and throughout the year you can learn more about horses by competing in knowledge contests as well such as hippology, horse bowl, horse judging and speaking contests. 4-H is family inclusive and does not have a membership fee to join. Projects are available to those in the family with other interests. 4-H provides a large variety of educational learning opportunities and experiences. Leadership, citizenship, and life skills are taught through learn-by-doing projects, local club programs, and 4-H camps, as well as at county, district, state, and national events. If you're interested in joining 4-H, contact your local Virginia Cooperative Extension office at https://ext.vt.edu/offices.html and ask about the 4-H program. For more information about the 4-H Horse Program contact Sandy Arnold, Animal Science Extension Associate, at horse4h@vt.edu.

Click Image to View Larger
















THANK YOU TO OUR SPONSORS!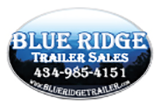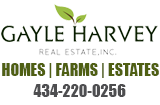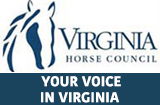 RECENT GREEN PAGES!
Wright Rehab, LLC
Leesburg,VA: Post Surgical and Injury Rehabilitation Services

See website for ... Read More
Hidden Hills Equine Massage
Moseley,VA,VA: Help your equine athlete feel and preform their very best with equine ... Read More
Leading Edge Dressage
Boyce: Breeding and sales of top-quality warmblood horses. We are a small farm ... Read More
Prime Time Equine, LLC
Lexington : Located just 10 minutes from the Virginia Horse Center, Prime Time Equine, ... Read More
EverLark LLC: Retirement Boarding, Layover, Rehab
Middleburg : Full care stall and field board available on beautiful Middleburg farm ... Read More
EverLark LLC: Equine Transportation
Middleburg : EverLark LLC has been transporting horses professionally for the past ... Read More
Double K Equine Services LLC
Middleburg: Happy horses, happy riders! Full board and training for horses age 4 and ... Read More
Onyxford Stables, LLC
Bridgewater: Onyxford Stables, LLC is a fully equipped family owned and operated horse ... Read More