Battlefield Park Interscholastic Team Hosts Brown University Polo Club

Submitted by: Dori Burner/ written by Mark Gillespie
Phone: 239-989-2011
Email Address: staff(at)battlefieldparkpolo.com
Date Added: 2/24/2010

The inaugural "Battle in the Saddle" polo match took place in Battlefield Park Polo Club's new indoor arena on 21 February 2010. Brown University Polo Club traveled from Providence, Rhode Island to mark the occasion and played against the Battlefield Park Interscholastic Open Team. Matthew Fonseca and Dori Burner got the Brown Polo Club off the ground a couple of years ago when the worked together in Newport, RI. Matthew relocated to Virginia to once again team up with Dori to teach at Battlefield Park, and its a winning combination.

The two teams engaged in furious, yet sportsman like competition that kept the spectator's riveted in anticipation of which team would emerge the winners. The end of each chukker found the Battlefield Park team ahead by one goal despite the Brown squad often surging into the lead. The score ended 11-10 with Brown narrowly missing a tying goal in the last few seconds. Brock Burner (age 14) for Battlefield Park earned Most Valuable Player honors for his scrappy play and "Blondie" earning accolades as Best Playing Pony. The Brown University was an international team with Lanshiaw Tsai hailing from Singapore, Sam Ewenczyk, France, and Anne Francois-Poncet , France the Brown team showed showed great promise in their first Intercollegiate/Interscholastic match. Battlefield Park's team was Morgan Burner (age 12), Brock Burner (age 14) and Ian Gabhart (age 14) an they were exceptionally tough on defense in their first performance and will be a team to watch in interscholastic play in the future.

Mark Gillespie, a USPA certified umpire from the Army Polo Club oversaw the action in the arena. Matthew Fonseca coached Brown while Dori Burner coached the Battlefield Park team.

Battlefield Park Polo Club and Equestrian Center is a full service facility that offers equine activities for the whole family. Check out the summer camps, after school programs, riding lessons, trail riding tours, military polo, boarding, training, and of course Interscholastic and Intercollegiate programs on the web at www.battlefieldparkpolo.com

Mark Gillespie
USMPA
Army Polo Club

Click Image to View Larger




THANK YOU TO OUR SPONSORS!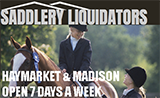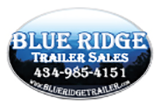 RECENT GREEN PAGES!