Sign Up Now for Fall Interscholastic/Intercollegiate Polo at Battlefield

Submitted by: Brock Burner
Phone: 239-989-2011
Email Address: staff(at)battlefieldparkpolo.com
Date Added: 5/24/2012

Battlefield Park Polo Club in Gainesville Virginia plays host to several Interscholastic and Intercollegiate Programs for fall 2012!

Interscholastic Girls Varsity team competed last year in approximately 10 season games all over the state of Virginia and Regional Preliminaries in the United States Polo Association! We have just launched an Interscholastic Girls JV team comprised of 8 years to 16 year olds this year, they competed in 3 post season games.

Our Interscholastic Open team also play about 10 season games this year and competed in the USPA Preliminaries.

We are proud to announce George Washington University will field a mens and women's team in the fall of 2012! Practices have commenced and we are getting ready for September!

If you have a student that interested in learning to play or joining our teams please find us at www.battlefieldparkpolo.com. If your school has an interest in fielding a team we can help by providing instruction, horses, and equiptment. Lessons are $40 and hour for all students.



Click Image to View Larger




THANK YOU TO OUR SPONSORS!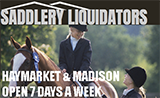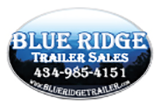 RECENT GREEN PAGES!