Viewing Event: No Pressure Board Interest Meeting
Date: Friday May 19, 2017
Organization: Project Horse Empowerment Center
Where: Purcellville, VA
Email: info(at)projecthorse.org
Phone: 703.517.6964
Website: http://https://www.projecthorse.org/board-membership/

BE A PART OF THE MAGIC

The Project Horse Empowerment Center in Loudoun County Virginia is a place of immense healing and hope. People of all ages partner with our rescue horses to overcome mental health issues and personal challenges, creating a better, healthier future. With a focus on forging mutually respectful, authentic relationships, magic happens on a daily basis at Project Horse and lives are forever transformed.

We recently moved into a new expanded facility, kicking off the exciting next chapter of our journey! We have come a long way since Reeses, our equine co-founder, inspired the 2008 launch of a groundbreaking therapeutic program that has since had significant, immeasurable impact on both clients and equine "staff."

Read more about Reeses in Loudoun Now here: http://loudounnow.com/2017/04/20/rescuing-horses-healing-people-charity-offers-a-different-kind-of-equine-therapy/

Help write the next part of our fascinating story. As we take the next steps, we need a Board of Directors that can help us reach our fullest potential. We're seeking people like you to serve on our Board – those who are committed to helping others, who recognize the power of animal assisted therapy, who want to help make the world a better place for all. Whether or not you've ever served on a Board, you can make important contributions that help shape our strategic direction, advance our mission, and secure our financial future. Your energy and compassion will help bring more people and horses together, providing healing and hope.

Are you ready to find out more? If you're in the DC metro area, consider attending our casual no-pressure interest meeting on Friday May 19th. You'll meet Reeses and the rest of the herd, tour our beautiful facility, and talk with staff, board members and volunteers to learn about any aspect of our organization.

Kindly RSVP using the form on our website if you plan to join us (and let us know if you're interested but unable to attend the meeting): www.projecthorse.org/board-membership

For more information on the Project Horse Empowerment Center, including stories about how our clients and horses have helped each other, visit www.projecthorse.org.
Directions
Please visit our website for detailed directions to our facility and to RSVP!

THANK YOU TO OUR SPONSORS!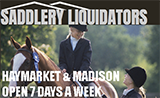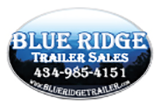 RECENT GREEN PAGES!