Viewing Event: Summer Riding Workshop Camps
Date: Friday July 13, 2018
Organization: Summer at Madeira
Where: McLean, VA
Email: summer(at)madeira.org
Phone: 7035568248
Website: http://www.madeira.org/summer-programs/camps/riding/

Summer Riding Workshop combines qualified staff and excellent facilities to create an atmosphere where campers learn to ride and expand their knowledge in horsemanship.

Elementary Riders: Rising 3rd-5th graders, no experience necessary

Middle School Riders: Rising 5th-8th graders, rider is currently taking riding lessons and is able to walk, trot, and canter in a group.

THANK YOU TO OUR SPONSORS!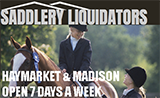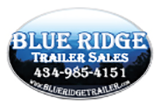 RECENT GREEN PAGES!