Viewing Event: Opening Night of Twilight Polo: Military Appreciation
Date: Saturday May 27, 2023
Organization: Twilight Polo
Where: The Plains, VA
Email: tickets(at)twilightpolo.com
Phone: 7343584946
Website: https://twilightpolo.com/

Saturday, May 27th is Military Appreciation Night at Twilight Polo!
Gates open at 5:30 and polo matches will take place at 6 PM, 7 PM and 8 PM with the Cliff Weeks Real Estate Halftime Games before the final game. The fun continues after the last chukkar with a DJ and dancing in the Pavilion!
Entry is free to all active, military and veteran members of the military. One valid ID required per vehicle.

THANK YOU TO OUR SPONSORS!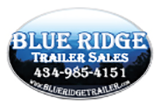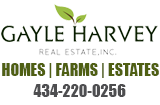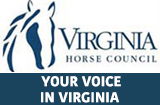 RECENT GREEN PAGES!
Wright Rehab, LLC
Leesburg,VA: Post Surgical and Injury Rehabilitation Services

See website for ... Read More
Hidden Hills Equine Massage
Moseley,VA,VA: Help your equine athlete feel and preform their very best with equine ... Read More
Leading Edge Dressage
Boyce: Breeding and sales of top-quality warmblood horses. We are a small farm ... Read More
Prime Time Equine, LLC
Lexington : Located just 10 minutes from the Virginia Horse Center, Prime Time Equine, ... Read More
EverLark LLC: Retirement Boarding, Layover, Rehab
Middleburg : Full care stall and field board available on beautiful Middleburg farm ... Read More
EverLark LLC: Equine Transportation
Middleburg : EverLark LLC has been transporting horses professionally for the past ... Read More
Double K Equine Services LLC
Middleburg: Happy horses, happy riders! Full board and training for horses age 4 and ... Read More
Onyxford Stables, LLC
Bridgewater: Onyxford Stables, LLC is a fully equipped family owned and operated horse ... Read More