Viewing Event: Italian Classical Dressage Clinic
Date: Friday May 26, 2023
Organization: Classicus
Where: Edinburg, VA
Email: classicusfarm(at)gmail.com
Phone: 5404598591
Website: Classicus

Classical Dressage Clinic May 26-28

Classicus will host a clinic with Antonio Ambrosanio from Naples, Italy. Antonio has been a professional horse trainer for over 30 years. The biggest influence on his training were two French trainers, Gerard Beckrich and Michel Henriquet. Antonio is also a certified veterinarian and acupuncturist in Italy. His latest accomplishment is being appointed from the SEF Italia, one of the two leading horse riding associations of Italy, to be the judge of High School events, with the authority of creating a revised High School dressage/Classical dressage training program to further and develop the discipline in southern Italy.

If you are interested in the clinic with Antonio, Please let me know as soon as possible. Call at (540) 459-8591 or send an email to classicusfarm@gmail.com
Directions
10 minutes from the I 81 Woodstock exit.

THANK YOU TO OUR SPONSORS!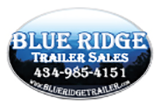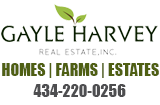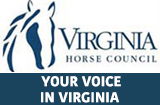 RECENT GREEN PAGES!
Wright Rehab, LLC
Leesburg,VA: Post Surgical and Injury Rehabilitation Services

See website for ... Read More
Hidden Hills Equine Massage
Moseley,VA,VA: Help your equine athlete feel and preform their very best with equine ... Read More
Leading Edge Dressage
Boyce: Breeding and sales of top-quality warmblood horses. We are a small farm ... Read More
Prime Time Equine, LLC
Lexington : Located just 10 minutes from the Virginia Horse Center, Prime Time Equine, ... Read More
EverLark LLC: Retirement Boarding, Layover, Rehab
Middleburg : Full care stall and field board available on beautiful Middleburg farm ... Read More
EverLark LLC: Equine Transportation
Middleburg : EverLark LLC has been transporting horses professionally for the past ... Read More
Double K Equine Services LLC
Middleburg: Happy horses, happy riders! Full board and training for horses age 4 and ... Read More
Onyxford Stables, LLC
Bridgewater: Onyxford Stables, LLC is a fully equipped family owned and operated horse ... Read More