Tack

Wanted: Tack, Riding Equipment & Apparel!
Showing records 1 - 5 of 5
<< 1 >>
Posted by: Chelsea Scriven
Catlett VA
Email: huntseat52(at)yahoo.com
I am in search of a 20" (or possibly a 19.5) Close contact saddle for my husband and his Percheron mare. My husband has an incredibly long femur and of course the mare takes an extra wide saddle. We are only looking for brown saddles as he will fox Hunt in it. Thank ... more
Posted by: Jennifer Price
Palmyra VA
Email: jenniferjohnsonprice(at)gmail.com
I am looking for an extra wide saddle for a draft cross. He needs a size 38 tree. The Duett flat tree saddles and Black Country Quantum X have been recommended to me. The saddle can have some minor blemishes-I just want the horse to be comfortable and not have to spend ... more
Price $500.00
Posted by: C. M.
The Plains VA
Email: helmwoodhall(at)gmail.com
I am looking for a sidesaddle and fox hunting appointments such as horns, sandwich cases, flasks, crops and vintage bridles/bits.

Also would... more
Posted by: Jeff Frank
Purcellville VA
Email: ihorseback(at)gmail.com
2 HDR saddles and a Collegiate saddle for sale, plus much much more tack. Too much to list. Saddles starting at $300. Please text or call for more inf... more
Price $300.00
1

Posted by: Andie Barranco
MONTGOMERY AL
Email: andiepas(at)cox.net
I am looking for a 17/17.5" medium/wide tree Tad Coffin A5 saddle with Smartride... more
Price $4,000.00
Showing records 1 - 5 of 5
<< 1 >>
THANK YOU TO OUR SPONSORS!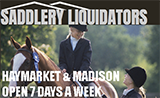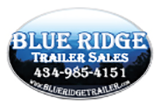 RECENT GREEN PAGES!