Products & Services

Upcoming Events: Be sure to list your upcoming event on our calendar as well!
Showing records 1 - 7 of 7
<< 1 >>
1: PARTIES (Posted: 7/19/2020)
Posted by: lauren lasley
Gainesville VA
Email: lauren229(at)comcast.net
Are you looking for a theme for your next event?
Horse Back Riding PARTIES are for children and adults alike!
Come and ride with your friends, bring your snacks etc.
***Girl Scout events-earn your Bit and Bridle badge!***
Sterling Harbor offers lessons, ... more
Price $1.00
4
Posted by: Geraldine Lindsay
Scottsville VA
Email: admin(at)equestcenter.com
SATURDAY, JULY 18TH, 2020
OAKHILL FARM, 709 OAKHILL LANE, PALMYRA, VA 22963

GERRY LINDSAY USEA ICP LEVEL II INSTRUCTOR
DR. LIZ ADDISON DVM

The aim of this clinic is to help riders master good cross-country riding skills and to allow horses to ... more
Price $70.00
1
Posted by: Jan Snodgrass
Marshall VA
Email: possibilities (at symbol) theexcellenthorse.com
If your horse is stiff, hollow in his back and lacking in engagement, come to this exciting clinic! On June 27, at her farm in Marshall, VA, Jan Snodgrass will show you how this transformational work will improve and strengthen you horse's Topline for better athletic performance ... more
1
Posted by: Kristin Bethea
Spotsylvania VA
Email: kristinbethea(at)gmail.com
We will be having our summer camp this year! Children need to be outside and involved in activities, especially after being cooped up for so long! Our... more
Price $300.00
1
Posted by: Kristy Willwerth
Warrenton VA
Email: kristy(at)picturesquefarm.com
Picturesque Farm Summer Riding Camps Looking for a fun activity for your kids this summer? Whether you have a young experienced rider or a kid who wants to learn more about horses, then this is the camp for your child that they will remember for years to come! Our camps ... more
Price $450.00
5
Posted by: Kristy Willwerth
Warrenton VA
Email: kristy(at)picturesquefarm.com

Come and join us this summer for our evening Hunter Show Series at Picturesque Farm! This is a great horse show for young horses and ponies, riders new to showing, and the competitive show rider! Food is available on the grounds provided by Chef Herb! Series ... more


Price $15.00
10
Posted by: Penny Lynch
Springfield VA
Email: lifesasport(at)verizon.net
NOTICE: Our April 19th show has been CANCELLED. The next one is scheduled for June 20th, so please put that on your calendars and come out an join us then. Meanwhile, stay safe and stay well. Homestead Farm in Catlett, VA is hosting our first dressage schooling ... more
Price $35.00
Showing records 1 - 7 of 7
<< 1 >>
THANK YOU TO OUR SPONSORS!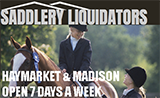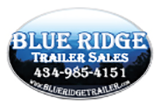 RECENT GREEN PAGES!