Groom Position at Foxcroft School
Date Added: 11/24/2022
Posted By: Foxcroft School
22407 Foxhound Lane [ MAP ]
Middleburg, VA 2011
Email Address: Click here to show email
careers(at)foxcroft.org
Job Description: Groom
Classification: Full Time, Hourly, Non-exempt
Reports to: Stable Manager
Job Summary:
The Grooms are responsible for the day-to-day care of the school owned and privately owned horses. The Grooms, in cooperation with the Stable Manager, support the operations of the equestrian program. The Grooms are an integral part of the operations of the barn and are responsible to identify facility needs and report them to their Supervisor.
Key Responsibilities:
● Responsible for the daily care of horses including but not limited to bringing horses in 
and out from paddocks/fields, feeding, taking and recording temperatures, picking 
feet, grooming, giving medicated baths and handwalking horses as needed 

● Responsible for the barn maintenance including but not limited to mucking stalls, cleaning and filling water buckets, dispensing hay in stalls & paddocks, preparing 
feed buckets, sweeping aisles and removing cobwebs from aisles and stalls 

● Participate in ensuring the physical plant is free of defects and notifying the Stable 
Manager of required repairs 

● In some cases ability to operate School tractors, trucks and horse trailers 

● From time to time, the Grooms will assist with facility maintenance projects, mowing 
and other daily maintenance projects as needed. 
No job description can anticipate all responsibilities as such; there may be other assigned duties. 
Qualifications:
● High School diploma and minimum 3-5-years' experience as a well-regarded 
professional in the equine industry 

● Familiarity with School equestrian programs 

● Strong interpersonal, communication, analytical and organizational skills 

● Ability to work independently and as a part of a high-performing team with 
exceptional initiative 

● Strong customer-service orientation 

● Willingness and ability to have a flexible work schedule, including evenings and weekends 

● Appreciation of, and commitment to, single sex and boarding school education Other Qualifications: 
All prospective employees must be able to clear a background check and TB screening. 
Your decision to be vaccinated for COVID-19 is a personal decision. Foxcroft School encourages the use of COVID-19 vaccines to safeguard the health of our students in a boarding school program, our employees, our families, visitors, and the community at large. To that end, effective January 11, 2022 Foxcroft School's policy requires all new hires are vaccinated against the COVID-19 virus before starting work on campus. 
Physical Work Environment:
The physical demands described here are representative of those that must be met by an employee to successfully perform the essential functions of this job. Reasonable accommodations may be made to enable individuals with disabilities to perform the essential functions. 
While performing the duties of this position an incumbent is required to perform manual labor maintaining the care of the horses and the physical plant. 
The employee is required to stand; walk; use hands and arms to reach and hands to type and manipulate a computer keyboard and mouse. Specific vision abilities required by this job include close vision, distance vision and ability to adjust focus. Additionally, the incumbent must be able to converse in clear English both written and orally, over a telephone and in person. The employee is regularly required to listen, physically direct, and speak. 
The incumbent may be required to lift up to 80-100 pounds, traverse uneven terrain and climb stairs while moving about campus, bend and stoop. Work hours are on a rotating schedule Monday through Friday, with two weekends per month included. 
The noise level in the work environment is usually moderately quiet; however, variations in noise level may occur when the employee attends school functions such as assemblies, graduation and other events. 







THANK YOU TO OUR SPONSORS!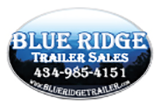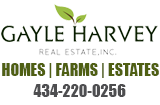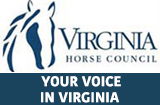 RECENT GREEN PAGES!