Barn help
$15.00
Date Added: 3/24/2023
Posted By: susan donovan
Email Address: Click here to show email
donovan556(at)gmail.com
Web Link: http://TP stables. Com
Phone: 8043390320

Tuckahoe Stables located in eastern Goochland is looking for barn help.
This job is 20-25 hours a week, pay is negotiable depending on experience.
Horse experience is a must.
I need 1 hard working, reliable individual who can help manage a busy boarding barn. The job requires heavy lifting, driving a tractor, handling and feeding horses. Able to tend to and recognize minor health issues related to horses.
Would trade board for the right person/ horse.






THANK YOU TO OUR SPONSORS!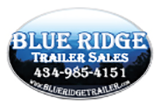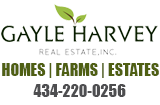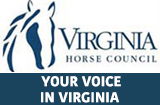 RECENT GREEN PAGES!
Wright Rehab, LLC
Leesburg,VA: Post Surgical and Injury Rehabilitation Services

See website for ... Read More
Hidden Hills Equine Massage
Moseley,VA,VA: Help your equine athlete feel and preform their very best with equine ... Read More
Leading Edge Dressage
Boyce: Breeding and sales of top-quality warmblood horses. We are a small farm ... Read More
Prime Time Equine, LLC
Lexington : Located just 10 minutes from the Virginia Horse Center, Prime Time Equine, ... Read More
EverLark LLC: Retirement Boarding, Layover, Rehab
Middleburg : Full care stall and field board available on beautiful Middleburg farm ... Read More
EverLark LLC: Equine Transportation
Middleburg : EverLark LLC has been transporting horses professionally for the past ... Read More
Double K Equine Services LLC
Middleburg: Happy horses, happy riders! Full board and training for horses age 4 and ... Read More
Onyxford Stables, LLC
Bridgewater: Onyxford Stables, LLC is a fully equipped family owned and operated horse ... Read More