Sept. 19th - Live-on-Farm Horse Groom and Barn/Rehab Assistant Needed
Date Added: 9/19/2023
Posted By: Katy Browne-Masek
Email Address: Click here to show email
CLeBayALL(at)aol.com
Web Link: http://www.KailuaFarm.com www.TradewindsEquineRehab.com

This is a position for a personable barn assistant that could be interested interning as a rehab assistant. In addition to potentially learning more about all kinds of horse rehab.....this position is for all-inclusive feed, water, turnout, blanket, clean tack, groom the horses......with all the normal horse and inside the stable upkeep tasks (but no farm/barn maintenance).

We need a reliable, trustworthy, experienced person with a true passion for working with horses.

If yes to the above, please send an email with a description of your history with horses. We're a private facility with several long-term clients. We train, rehab, and very selectively breed.

This is a true groom/assistant/quasi-intern position with riding and lessons included.

If you can handle all the daily typical barn/horse work while communicating effectively --- and want the benefit of included lessons from a top professional - this could be for you!

This is a full-time groom/assistant/intern position and includes private housing, salary, and one week paid vacation. This is not an "hourly" position.

If all this fits you, we'll be happy to talk with you.

Please remember to send your horse history.

Thank you for your interest.






THANK YOU TO OUR SPONSORS!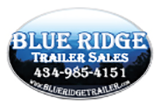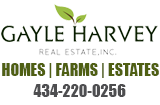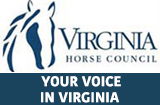 RECENT GREEN PAGES!
CENTURY 21 ALL-SERVICE
Bedford: Buy or sell Central Virginia HOMES | FARMS | ESTATES... Read More
Harmony Equestrian Center, LLC
Fincastle: We are a family oriented equestrian center that focuses on horsemanship ... Read More
Cloverleaf Equine Center
Clifton: Cloverleaf Equine Center, at O'Shaughnessy Farm, is a nonprofit 501(c)(3) ... Read More
Fair Winds & Following Bees Farm LLC
Nokesville: Full board: $575 per month includes hay, feed, bedding, daily stall clean, ... Read More
Be Safe Bracelets
The Plaines: Chad and Stephanie Davis are equine sports medicine veterinarians located ... Read More
Virginia Equine Rehabilitation & Performance Center
Warrenton,VA: We are incredibly excited to be at the forefront of science and technology ... Read More
Davis Equine Sports Medicine
The Plains: At Davis Equine, your equine athlete and companion is our "Life's ... Read More
EQUIMAR
Aldie: We make horses easy to ride. School Masters, training board lessons and ... Read More