Listed in: Boarding

Spyder Lake Farm -- Field Board w/Indoor & Trails
Gordonsville/Orange, VA 22960
Contact Person: Lauren Forestell
Email Address: Click here to show email

spyderlake(at)verizon.net

Website: http://www.spyderlakefarm.bravesites.com
Phone: 540-672-7177


Updated 12/2019

Haul-ins available for monthly fee.

We offer ~field board only~ for happy, healthy horses. Geldings or mares.

Board is $275 May - October; $350 November - April.

Spyder Lake is a private 270 ac. farm and we have only a few boarders - adults only. The atmosphere is quiet, no drama. Just a place for happy horses and comfortable place for owners to enjoy them.

We have a lighted indoor arena with mirrors (65x135), lighted outdoor arena (85x150) round pen and miles of wooded trails.

Ride or train in the shelter of the bright indoor arena away from the wind, rain, ice, snow or heat of the direct sun or if go for a hack on miles of groomed trails through our own private 225 acres of forest.

More information with pictures on our website: http://spyderlakefarm.bravesites.com/

You are welcome to visit if you think you and your horse would like to join us.

Spyder Lake Farm is 8 miles southeast from the town of Orange, 12 miles from Gordonsville, 14 miles from Unionville and 16 miles from Louisa and 8 miles from Somerset.




Click Image to View Larger










THANK YOU TO OUR SPONSORS!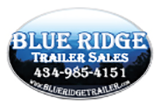 RECENT GREEN PAGES!