Listed in: Feed, Hay, & Bedding
Virginia Feed Company [ MAP ]
PO Box 1341
Warsaw, VA 22572
Contact Person: Todd Keyser
Email Address: Click here to show email
t.keyser(at)ecmdi.com
Phone: 804-761-8010

Enhance Equine Feed

Designed by Kentucky Equine Research and recommended by the United States Equestrian Federation. Enhance Equine is now available in Virginia.
Kentucky Equine Research has researched foods for 11 of the last 12 Kentucky Derby Winners. Arkat Nutrition the manufacturer of Enhance Equine contracted with KER to fully develop an Equine Feed to add to their product line. As with our other products we want the best possible product for the Equine athlete and our companions.
With higher protein, fat ratios and feed levels as much as 75% lower than the competition. Enhance Equine is definitely the feed for the Equine Athlete. Whole Soybeans, Rice Bran, Chelated Minerals, Fenugreek Seed and Biotin are all added benefits.
Feed ratios of 1# of Enhance Equine per 700# of horse is all that is required for most working horses. At that rate a 40# bag of feed will last nearly 26 days and reduce daily costs to less than $.90 per day for regional distribution and as low as $.65 a day for direct shipments of 8 ton or more.
Compare to your current feed and consider price per day, minimizing the possibilities of tying up, consistency of mix compared to grain diets and reduction of supplements.

If you would like more information or a trial bag feel free to contact me at the phone number above or simply reply by email.

Enhance dealer

Also carrying Enhance dog food and Veterinarian Formulated dog food.

THANK YOU TO OUR SPONSORS!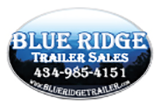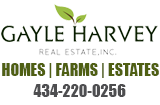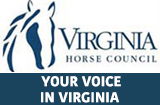 RECENT GREEN PAGES!