Listed in: Alternative Therapies , Veterinarian Svcs

Tally Oaks Veterinary Service [ MAP ]
19302 Silcott Springs Road
Purcellville, VA 20132
Contact Person: Tania Woerner
Email Address: Click here to show email

drtaniawoerner(at)tallyoaksvet.com

Website: http://www.tallyoaksvet.com
Phone: 540 270 9250


Tally Oaks Veterinary Service provides comprehensive and compassionate at home veterinary care for your dogs, cats, and horses. Our goal is to combine our holistic approach to health care with the latest and greatest veterinary technology. Our digital radiography equipment is the best available in an ambulatory practice. We also pride ourselves on our other diagnostic equipment such as our digital ultrasound, endoscopy, and our dentistry equipment including the powerfloat. Veterinary services include: wellness exams for all species, prepurhcase examinations, lameness diagnosis, acupuncture and osteopathy, equine reproductive services and of course emergency calls! Tally Oaks Veterinary Service has emergency coverage 24 hours a day seven days a week! Appointments are available on Saturdays in addition to weekdays. Please call us for your Spring wellness exam and vaccinations! We offer wellness programs for those who like to have a strict budget in mind. We look forward to hearing from you!




Click Image to View Larger








THANK YOU TO OUR SPONSORS!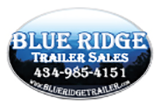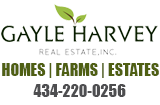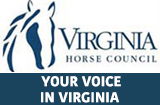 RECENT GREEN PAGES!
Wright Rehab, LLC
Leesburg,VA: Post Surgical and Injury Rehabilitation Services

See website for ... Read More
Hidden Hills Equine Massage
Moseley,VA,VA: Help your equine athlete feel and preform their very best with equine ... Read More
Leading Edge Dressage
Boyce: Breeding and sales of top-quality warmblood horses. We are a small farm ... Read More
Prime Time Equine, LLC
Lexington : Located just 10 minutes from the Virginia Horse Center, Prime Time Equine, ... Read More
EverLark LLC: Retirement Boarding, Layover, Rehab
Middleburg : Full care stall and field board available on beautiful Middleburg farm ... Read More
EverLark LLC: Equine Transportation
Middleburg : EverLark LLC has been transporting horses professionally for the past ... Read More
Double K Equine Services LLC
Middleburg: Happy horses, happy riders! Full board and training for horses age 4 and ... Read More
Onyxford Stables, LLC
Bridgewater: Onyxford Stables, LLC is a fully equipped family owned and operated horse ... Read More