Listed in: Veterinarian Svcs

Capital Home Veterinary Care
Richmond, VA 23242
Contact Person: Erin Dexter
Email Address: Click here to show email

capitalhomevetcare(at)yahoo.com

Website: http://www.capitalhomevetcare.com
Phone: 8044322534


Capital Home Veterinary Care has been providing the Richmond, VA and surrounding areas with professional mobile veterinary care for over 3 years. We offer quality, compassionate veterinary care in the comfort of your own home. Capital Home Veterinary Care is a full service practice offering preventive medical treatment and consultation, routine check-ups, surgical procedures, laboratory analysis, and the full range of medical diagnostics, along with the compassion and understanding for you and your pet.




Click Image to View Larger




THANK YOU TO OUR SPONSORS!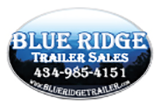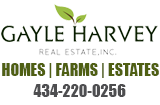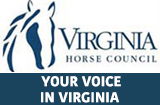 RECENT GREEN PAGES!
Wright Rehab, LLC
Leesburg,VA: Post Surgical and Injury Rehabilitation Services

See website for ... Read More
Hidden Hills Equine Massage
Moseley,VA,VA: Help your equine athlete feel and preform their very best with equine ... Read More
Leading Edge Dressage
Boyce: Breeding and sales of top-quality warmblood horses. We are a small farm ... Read More
Prime Time Equine, LLC
Lexington : Located just 10 minutes from the Virginia Horse Center, Prime Time Equine, ... Read More
EverLark LLC: Retirement Boarding, Layover, Rehab
Middleburg : Full care stall and field board available on beautiful Middleburg farm ... Read More
EverLark LLC: Equine Transportation
Middleburg : EverLark LLC has been transporting horses professionally for the past ... Read More
Double K Equine Services LLC
Middleburg: Happy horses, happy riders! Full board and training for horses age 4 and ... Read More
Onyxford Stables, LLC
Bridgewater: Onyxford Stables, LLC is a fully equipped family owned and operated horse ... Read More