Listed in: Feed, Hay, & Bedding
Fox Tails Manor - Hay & Bedding
King George, VA 22485
Contact Person: Christopher Morris
Email Address: Click here to show email
foxtailsmanor(at)hotmail.com
Website: http://www.foxtailsmanor.com
Phone: 3013998178

Fox Tails Manor is proud to offer 100% Premium Horse Quality Hallmark Orchard Grass hay, grown on site. Monitored closely to ensure that cuttings take place with the utmost precision, all available hay is free of rain damage and barn-stored the same day it is baled. The color, consistency, palatability, and fragrance of our hay cannot be beat! Equine testamony available upon request.

Also, offered are square bales comprised of 100% Endophyte-free Fescue bales. Using only MAX-Q Fescue seed, this is NOT your average tall fescue forage! Suitable for feeding to all breeding stock, MAX-Q has superior texture and palatability and is ideal for outdoor feedings, when waste of premium grass hays becomes an issue.

Availability

Our hay is available immediately following baling and storage, anticipated in the months of May, July, and September. Quantities are based upon farm livestock demand, weather conditions, and pre-contracted orders.

Delivery

Delivery of your hay is available within a 30 mile radius of the farm for an additional $0.50 per bale. Minimum quantities may apply for locations beyond 30 miles. Additional charges may be applied for assistance with loading of hay into storage location, based upon an hourly labor rate.

*Horse Quality Sawdust Bedding*

Available by the truck load or dump trailer. Please contact us for availability and pricing.
THANK YOU TO OUR SPONSORS!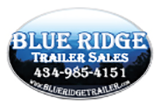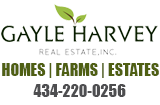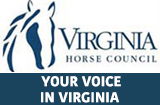 RECENT GREEN PAGES!