Listed in: Services & Products

JR Landworks LLC
Aldie, VA 20105
Contact Person: Jonathan Baigis
Email Address: Click here to show email

jrbaigis91(at)gmail.com

Website: http://www.jrlandworks.com/
Phone: 703-945-7884


JR Landworks is a pioneer in the advanced land clearing process know as forestry mowing or mulching in Virginia and surrounding states. Forestry mowing or mulching is the process of using a heavy duty mower to grind up brush and trees up to 10 inches in diameter to clear land. This method is more environmentally responsible compared to conventional clearing methods because it leaves the mulch and roots in place which helps to reduce soil erosion and adds nutrients back into the soil. At JR Landworks we utilize a one hundred horse power Terex mulching machine with rubber tracks which only produce 3.5 PSI of ground pressure. This decreases soil compaction and also allows us to reach sensitive or soft locations other machines are unable to. Forestry mowing is ideal for fence line clearing, trail construction, and total reduction of burn/ brush piles. Check out our website for videos and other services we provide.




Click Image to View Larger








THANK YOU TO OUR SPONSORS!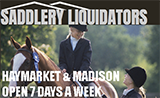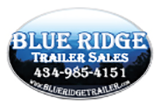 RECENT GREEN PAGES!