Listed in: Training
Clicker Train Your Horse
Midlothian, VA 23114
Contact Person: Sharon Madere
Email Address: Click here to show email
EquiLightenment(at)gmail.com
Phone: 804-677-7046

EquiLightenment - Enhancing the Harmony of Horse & Human using the POSITIVE PRINCIPLES of MODERN BEHAVIORAL SCIENCE. With over 20 years of study and experience in animal behavior and positive training, together we can help your horse overcome anxieties and become happy and confident while learning cooperative behaviors. Without fear and without force, using simple positive techniques, your horse can learn to:
* Stand quietly for farrier and vet, calmly allow application of ear meds, eye ointments, wormers, etc.
* Stand quietly with "four on the floor" (don't move a single foot!) while you tend a leg wound, bathe, clip, mount & dismount, trim branches on the trail, etc.
* Calmly lower his head and keep it there for you to bridle, braid, apply fly repellent to ears, etc.
* Overcome fears and cooperate with you for vaccines (including nasal), sheath cleaning, trailer loading, approaching scary objects, relaxing in new places, etc.

Training, private instruction, seminars, workshops and clinics.
THANK YOU TO OUR SPONSORS!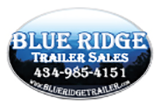 RECENT GREEN PAGES!