Listed in: Boarding , Equestrian Centers & Venues , Instructions & Training , Training

Cameron Hill LLC [ MAP ]
463 Black Cat Road
Keswick, VA 22947
Contact Person: Jocelyn Martin
Email Address: Click here to show email

joceanne.martin(at)gmail.com

Website: http://https://www.facebook.com/CameronHillLLC
Phone: 540-604-6748


Cameron Hill LLC
Jocelyn A. Martin & John E. Martin
Horses & Ponies: Hunters, Jumpers, Equitation
Boarding, Training, Lessons, Showing, Sales

About Joce & John:
John E. Martin is co-owner and head trainer at Cameron Hill LLC. He competed successfully for many years during his junior and professional career in the hunters, jumpers and equitation divisions. John also actively worked with young horses and was responsible for starting them under tack and showing them on the line. He continues to train horses and coach clients, as well as scout for talented hunter, jumper, and equitation prospects both nationally and internationally. John is a gifted and knowledgeable trainer and coach who focuses on consistency and rhythm. His patience, kind demeanor, and ability to thoroughly and easily explain his teachings make him an excellent coach. In addition to training and coaching both on and off-site, John currently oversees all business and marketing operations at Cameron Hill, executes training and care schedules, works with young horses, and offers clinics.

Jocelyn A. Martin is co-owner and head rider at Cameron Hill LLC. She is one of the top riders on the 'A' circuit, having garnered numerous hunter championships up and down the east coast as well as qualifying and competing successfully at Devon, PNHS, WIHS and the National Horse Show several times over her junior and professional career. In addition to riding and training show horses, Jocelyn works with young horses, coaches clients, deals actively in sales, and manages the day-to-day operations at the farm. Over the years, Jocelyn has ridden for many other farms and top professionals including Louise Serio of Derbydown, Jenny Graham of Cedar Creek Farm, Phillip Ake of Stillwater Farm, Bradley Caine of Right In Stride, Peg Seals of Freedom Farm, Tommy Serio of Summerfield, Phyllis Jones of Smallwood Farm, Olin Armstrong of Hidden Hollow, Kenneth Wheeler, Sr. of Cismont Manor Farm, and Kenneth Wheeler, Jr & Ceil Wheeler of East Belmont Farm. While Jocelyn is concentrating on bringing her own horses along and building Cameron Hill, she is a free agent and still available for catch rides. Joce is a dedicated rider that focuses on allowing each and every horse to reach full potential. She is known for her soft style in the saddle, forward ride, and connection to the horses.

Services at Cameron Hill:
Cameron Hill LLC is a full service boarding, training, and showing facility focused on suitably matching riders to horses and accomplishing set goals. Our program caters to riders and horses of all ages and abilities and offers a superior level of care. Basic board and training board packages are available, as well as several feed and supplement options to accompany those packages. We also offer individual lessons and schooling sessions for customers that do not board at our facility. At CH, we take our clients' training needs seriously, recognizing that not all training can be done in one location. A complete training schedule for winning in the show ring involves both on-site and off-site instruction.

Our horses receive daily turn out and top nutritional care along with following any instructions you may give us. Our goal is to help you and your horse reach the next level through consistency and knowledgeable hands-on training. We regularly accompany our clients to the shows and guide them throughout the day as needed. Regular training can also be scheduled to be done at your farm or a location of your choice. We pride ourselves on reliable, consistent service for all your training needs.

Call us today!





Click Image to View Larger
























THANK YOU TO OUR SPONSORS!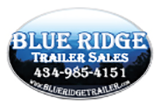 RECENT GREEN PAGES!