Listed in: Services & Products
BeckwithManor LLC
Studley, VA 23069
Contact Person: Lisa Beckwith
Email Address: Click here to show email
springintothering(at)gmail.com
Website: http://www.BeckwithManor.com

Show Management
Lisa is able to provide consultation on everything from Schooling shows to multi day shows No matter the discipline or event Beckwith Manor is ready to provide your show or event with customized management and secretary services for individual open shows, breed or specialty discipline shows, and year or seasonal series.
With our contacts in most disciplines we are able to help you at whatever level of involvement you need. From finding a qualified judge to announcing and even full show series management; we are ready to help you create a successful, fun and organized show experience for your farm or organization.

Our Complete Show Management Services include:
 Design of show promotional materials
 Securing a qualified judge
 Show pre-entry submission
 Ordering of ribbons or other prizes
 Assistance (if needed) in finding food vendors
 Day before arena and facility preparedness
 Day of show secretary duties
 Day of show announcer
 End of show payments to judge, workers and closing of show exhibitor tabs
 Series point management for year or season shows
We are able to offer this as a package or services a la carte.
THANK YOU TO OUR SPONSORS!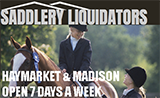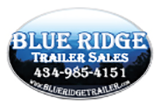 RECENT GREEN PAGES!