Listed in: Boarding

May Lily Farms LLC
Luray, VA 22835
Contact Person: Aude Bauserman
Email Address: Click here to show email

audebauserman(at)hotmail.com

Phone: 540 742 2162


Full Care Field Board on Private Farm
$265

Quiet private farm 75 acres offering full care field board. Located in Luray, VA. Wonderful for retirees. Horses are handled and checked over daily. Horses are out 24/7 with 32x16 run in shed with built in fans and mats. Minimum 3 acre lots maximum horses per field is 3. 20+ years in the horse industry. Space for 2 horses currently. Sorry no stallions. References available.
(540) 742 2162 cell (540) 743 7434 home

Included in price:
*Large fields, minimum size of 3 acres each. Well maintained.
*Run-in shed with lights, electricity, fans and mats
*Catch pen
*Automatic heated waters
*No climb horse fence with wooden posts with electric at the top. No metal posts!!!
*Hay and grain as needed (12 % feed provided) can bring your own if you prefer. If needed supplements and medication can also be fed at no extra cost. We make our own hay.
*Mineral blocks
*De-worming included
*Rubber scratching posts in each field.
*Fly spray and masks in the summer. Farm is treated with fly predators as a biological fly control system in the summer.
*Blanketing in winter
*Parking for trailer
*Ride out along the Shenandoah River




Click Image to View Larger










THANK YOU TO OUR SPONSORS!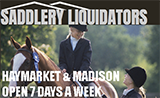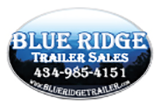 RECENT GREEN PAGES!