Listed in: Boarding

Up Hill Dressage Stables, LLC [ MAP ]
7756 Neavils Lane
Catlett, VA 20119
Contact Person: Nadege Soubassis
Email Address: Click here to show email

uphilldressagestables(at)gmail.com

Website: https://www.uphilldressagestables.com
Phone: (703) 986-8591


WELCOME TO UP HILL DRESSAGE STABLES IN FAUQUIER COUNTY, VIRGINIA.

Whatever your dressage level and objectives are, whether it's competition, personal development, or simply the pleasure of training with your horse, Nadege will share her passion for Dressage with you!

Nadege has worked with top European and American instructors, including:


Bertrand De Belabre, Coach of the French National Junior Jumping Team

Frederique Defremont, Dressage Trainer for the French Vaulting Team, Cadre Noir

Jean-Louis Sauvat, student of the late Nuno Olivera

Eric Schulz, French Dressage Instructor Champion, Graduate of Ecole Nationale d'Equiation

Conrad Schumacher, Coach of the Dutch Olympic Team ('92, '96, '00)

Sabine Schut-Kery, (Nadege trained Friesian Stallions under Schut-Kery (Proud Meadows, TX)

Bertin Poetter, Coach of the Baden-Wurttemberg Dressage Team, Germany

Claudia Drautzburg, at Walzhof Germany (http://www.walzhof.de/)


Currently training with US Olympic Medalist Allison Brock, Team Bronze, Rio 2016

​www.uphilldressagestables.com


Click Image to View Larger






THANK YOU TO OUR SPONSORS!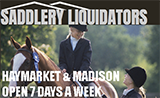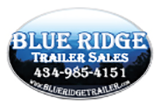 RECENT GREEN PAGES!