Listed in: Other , Transportation, Trucks & Trailers , Services & Products , Veterinarian Svcs

Final Journey
HAMILTON, VA 20158
Contact Person: Tyler Whidby
Email Address: Click here to show email

tyler(at)finaljourney.us

Website: Https://finaljourney.us
Phone: 3216138590


Final Journey offers compassionate and discrete removal services for equine remains throughout Virginia, Maryland, and West Virginia. Our flat rate services are provided regardless of size or weight of an animal. We aim to provide the most affordable option in your time of need with the highest standards for services. While there are options available for disposal services we believe we provide the highest value solution with our off site burial service. Final Journey provides flat rate, no hidden fees, and no surprise pricing as low as $400. We exist to support this community so if this unexpected expense creates a significant and verifiable hardship please let us know. Please contact us at tyler@finaljourney.us or by phone/text 321-613-8590 for the most expedient response to your needs. https://www.facebook.com/finaljourneys/




Click Image to View Larger




THANK YOU TO OUR SPONSORS!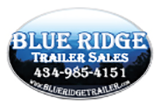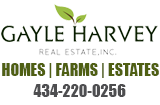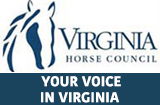 RECENT GREEN PAGES!
Wright Rehab, LLC
Leesburg,VA: Post Surgical and Injury Rehabilitation Services

See website for ... Read More
Hidden Hills Equine Massage
Moseley,VA,VA: Help your equine athlete feel and preform their very best with equine ... Read More
Leading Edge Dressage
Boyce: Breeding and sales of top-quality warmblood horses. We are a small farm ... Read More
Prime Time Equine, LLC
Lexington : Located just 10 minutes from the Virginia Horse Center, Prime Time Equine, ... Read More
EverLark LLC: Retirement Boarding, Layover, Rehab
Middleburg : Full care stall and field board available on beautiful Middleburg farm ... Read More
EverLark LLC: Equine Transportation
Middleburg : EverLark LLC has been transporting horses professionally for the past ... Read More
Double K Equine Services LLC
Middleburg: Happy horses, happy riders! Full board and training for horses age 4 and ... Read More
Onyxford Stables, LLC
Bridgewater: Onyxford Stables, LLC is a fully equipped family owned and operated horse ... Read More