Listed in: Alternative Therapies , Boarding , Equestrian Centers & Venues , Instructions & Training , Training , Veterinarian Svcs , Breeding & Sales-Horses & Ponies

NOVA Equestrian Center [ MAP ]
24556 James Monroe Hwy
Aldie, VA 20105
Contact Person: NOVA Equestrian Center
Email Address: Click here to show email

novaeqc(at)gmail.com

Website: http://www.novaeqc.com
Phone: 7039885001


For top performance and wellness-centered training, join us at the NOVA Equestrian Center!

We are the ONLY Equestrian Center in the region to have a fitness and rehab center co-located on the property... and we go above and beyond just sharing the property - we INCLUDE water treadmill sessions (with solarium and 3D vibrating floor) in our TRAINING BOARD PROGRAMS!

It's the best well-rounded training program available and we've designed our programs to benefit EVERY RIDDEN HORSE, regardless of fitness level and discipline.

Come take a tour and see our newly updated facility and amenities. We can't wait to show you around.

Email us info@novaeqc.com for more information and to schedule a tour!




Click Image to View Larger










THANK YOU TO OUR SPONSORS!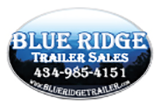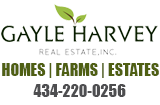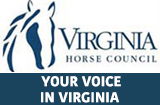 RECENT GREEN PAGES!
Wright Rehab, LLC
Leesburg,VA: Post Surgical and Injury Rehabilitation Services

See website for ... Read More
Hidden Hills Equine Massage
Moseley,VA,VA: Help your equine athlete feel and preform their very best with equine ... Read More
Leading Edge Dressage
Boyce: Breeding and sales of top-quality warmblood horses. We are a small farm ... Read More
Prime Time Equine, LLC
Lexington : Located just 10 minutes from the Virginia Horse Center, Prime Time Equine, ... Read More
EverLark LLC: Retirement Boarding, Layover, Rehab
Middleburg : Full care stall and field board available on beautiful Middleburg farm ... Read More
EverLark LLC: Equine Transportation
Middleburg : EverLark LLC has been transporting horses professionally for the past ... Read More
Double K Equine Services LLC
Middleburg: Happy horses, happy riders! Full board and training for horses age 4 and ... Read More
Onyxford Stables, LLC
Bridgewater: Onyxford Stables, LLC is a fully equipped family owned and operated horse ... Read More