Listed in: Boarding

Serenity Retirement Boarding
Powhatan, VA 23139
Contact Person: Rachel Stauffer
Email Address: Click here to show email

Serenityretirementboarding(at)gmail.com

Website: http://Serenityretirementboarding.com
Phone: 8338519187


Serenity Retirement Boarding is a full-service boarding facility offering our horses quiet pastures and abundant TLC.

Free access to quality round bale hay and automatic waterers give your horse the free choice they so enjoy. Our roomy run-ins have a cushy bed of sand inside for your equine to snuggle into. We will schedule and hold for veterinary visits, farrier services, and any special services your horse requires. Blanketing services and twice-daily grain feedings are also available to all our boarders.

Our family lives on the Serenity grounds and we love spending time with our equines. Our founder is a registered veterinary technician with 30 years of horse experience- including many years running a 40+ horse training facility. Your horse will have check-ins and loving, hands-on attention frequently throughout the day. When your horse is here, your horse is family... your horse is home.




Click Image to View Larger










THANK YOU TO OUR SPONSORS!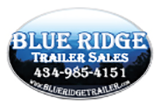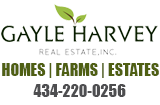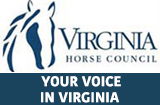 RECENT GREEN PAGES!
Wright Rehab, LLC
Leesburg,VA: Post Surgical and Injury Rehabilitation Services

See website for ... Read More
Hidden Hills Equine Massage
Moseley,VA,VA: Help your equine athlete feel and preform their very best with equine ... Read More
Leading Edge Dressage
Boyce: Breeding and sales of top-quality warmblood horses. We are a small farm ... Read More
Prime Time Equine, LLC
Lexington : Located just 10 minutes from the Virginia Horse Center, Prime Time Equine, ... Read More
EverLark LLC: Retirement Boarding, Layover, Rehab
Middleburg : Full care stall and field board available on beautiful Middleburg farm ... Read More
EverLark LLC: Equine Transportation
Middleburg : EverLark LLC has been transporting horses professionally for the past ... Read More
Double K Equine Services LLC
Middleburg: Happy horses, happy riders! Full board and training for horses age 4 and ... Read More
Onyxford Stables, LLC
Bridgewater: Onyxford Stables, LLC is a fully equipped family owned and operated horse ... Read More