Listed in: Boarding
Colchester Hills Farm [ MAP ]
Old Colchester Road
Lorton, VA 22079
Contact Person: Kristina Mitchell
Phone: 571-216-3205

Small co-op located in Lorton, VA has immediate space available. Board is $350/mo. and includes 24/7 access to round bale hay, assigned matted stalls, wash stall, tack locker, large grass pastures, zero mud dry lot and free parking for your trailer.



You must be able to cover two days a week, Monday-Friday, for morning feedings/cleaning.



We do not offer field board.



Please contact Kristina Mitchell 571-216-3205 or Jennifer Buck at 703-339-2020.


THANK YOU TO OUR SPONSORS!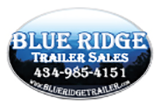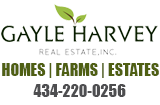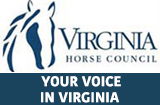 RECENT GREEN PAGES!
Wright Rehab, LLC
Leesburg,VA: Post Surgical and Injury Rehabilitation Services

See website for ... Read More
Hidden Hills Equine Massage
Moseley,VA,VA: Help your equine athlete feel and preform their very best with equine ... Read More
Leading Edge Dressage
Boyce: Breeding and sales of top-quality warmblood horses. We are a small farm ... Read More
Prime Time Equine, LLC
Lexington : Located just 10 minutes from the Virginia Horse Center, Prime Time Equine, ... Read More
EverLark LLC: Retirement Boarding, Layover, Rehab
Middleburg : Full care stall and field board available on beautiful Middleburg farm ... Read More
EverLark LLC: Equine Transportation
Middleburg : EverLark LLC has been transporting horses professionally for the past ... Read More
Double K Equine Services LLC
Middleburg: Happy horses, happy riders! Full board and training for horses age 4 and ... Read More
Onyxford Stables, LLC
Bridgewater: Onyxford Stables, LLC is a fully equipped family owned and operated horse ... Read More