Listed in: Boarding

EverLark LLC: Retirement Boarding, Layover, Rehab
Middleburg , VA 20117
Contact Person: Lauren Hammer
Email Address: Click here to show email

lhammerrides(at)gmail.com

Phone: 5402228200


Full care stall and field board available on beautiful Middleburg farm nestled in the heart of Piedmont and Middleburg Hunt territory. Tranquil atmosphere with hands-on care tailored to each horse. Full care board includes twice per day feeding of grain and owner provided supplements, unlimited hay in stalls as well as access to round bales in the fields during winter, summer and winter clothes taken on and off as needed, holding and scheduling for vet/farrier/dentist, and personalized attention from manager who lives onsite. The farm is inhabited by predominantly retired or semi-retired horses living out their golden years in peace, some of whom have been on the property for 10+ years! The barns have large 12x12 matted stalls, heated tack room with washer/dryer, hot and cold water, wash stall, and restroom. Horses are able to be horses in large and very lush gendered turn out with automatic waterers in most fields, huge airy run-in sheds, and 4 board fence across the entire property. Facility includes small bluestone ring and large grass riding area with jumps, plus miles and miles of trails; arguably some of the best around just out the driveway. Neighboring farms sport additional indoor and outdoor arenas available for a fee, and world class training for any discipline can be found just around any given corner. The farm is minutes from the towns of Middleburg and Upperville, conveniently situated for those traveling from Purcellville, Leesburg, Marshall, Warrenton, and surrounding areas. Stall board starting at $650, Full Care Field board starting at $450. Trailer parking is available onsite.

Temporary stabling for local events, from shows to hunts, as well as rehab, layover and dry stall rental available on a limited basis. Come experience Middleburg and bring your horses! Shuttle service available for those showing, hunting, or trail riding locally. Formal human lodging not available onsite, but visitors are welcome to trailer or tent camp if a local B&B or hotel isn't of interest.




Click Image to View Larger










THANK YOU TO OUR SPONSORS!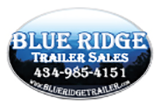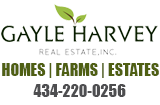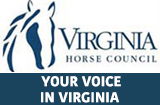 RECENT GREEN PAGES!
Wright Rehab, LLC
Leesburg,VA: Post Surgical and Injury Rehabilitation Services

See website for ... Read More
Hidden Hills Equine Massage
Moseley,VA,VA: Help your equine athlete feel and preform their very best with equine ... Read More
Leading Edge Dressage
Boyce: Breeding and sales of top-quality warmblood horses. We are a small farm ... Read More
Prime Time Equine, LLC
Lexington : Located just 10 minutes from the Virginia Horse Center, Prime Time Equine, ... Read More
EverLark LLC: Retirement Boarding, Layover, Rehab
Middleburg : Full care stall and field board available on beautiful Middleburg farm ... Read More
EverLark LLC: Equine Transportation
Middleburg : EverLark LLC has been transporting horses professionally for the past ... Read More
Double K Equine Services LLC
Middleburg: Happy horses, happy riders! Full board and training for horses age 4 and ... Read More
Onyxford Stables, LLC
Bridgewater: Onyxford Stables, LLC is a fully equipped family owned and operated horse ... Read More