Listed in: Boarding , Instructions & Training , Training

Miles of Smiles Training [ MAP ]
40563 Featherbed Lane
Lovettsville, VA 20180
Contact Person: Leslie Gottesman
Email Address: Click here to show email

Leslie(at)milesofsmilestraining.com

Website: http://www.milesofsmilestraining.com


Leslie strongly believes that the foundation to a solid relationship with any horse is built upon clear communication, mutual respect and trust. Her goal is to provide the horses she works with a solid foundation that will stay with them, independent of discipline specific training. Putting training on a horse serves no purpose if the owner has no idea what's been done. Before a horse comes to Leslie, the owner has to agree to come out and work with the horse for a couple of days at the end of the training so that they know how the horse has been worked. By doing this, the owner learns the exercises the horse has learned. They also learn tools to help them correct problems that may surface and they will have the skills to continue the training with the horse. There are three basic rules that she follows: she can't get hurt, the horse can't get hurt and the horse must be calmer at the end of the lesson.
Leslie offers the following training services:

One time training sessions
Starting an unbroke (allow 2 days)
Trailer Loading
Monthly Training (4 weeks)
Two-Week Tune Up
Ground Manners (2 weeks)
Lessons

Website: www.milesofsmilestraining.com





Click Image to View Larger




THANK YOU TO OUR SPONSORS!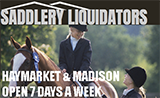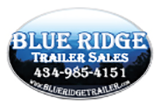 RECENT GREEN PAGES!