Equestrian Home Page for: Rachel Parker

Spyder Lake Farm- This lovely farm in Orange county is the current training base for Rachel Parker. Facilities offer a lighted indoor with mirrors on one short and long side, outdoor arena, round pen, and many well maintained trails. Convenient to Bull Run Hunt and Keswick. Deep Run and Farmington within reasonable distance. We currently have stalls available for full board or youngsters for breaking. Also accepting horses in need of corrective training or continuing eduction. Rachel is a graduate B pony cluber and has trained extensively with Denny Emerson and Gerd Zuther, and cliniced with many greats such as Jimmy Wofford, Earnest Dillon, Kim Severson, and Lucinda Green. Haul in use of the facility is also welcomed. Contact Rachel at 434-996-2298.

Disciplines: Three Day Eventing, Dressage, Jumpers
Member of: USEA, CDCTA
Rides for: Various farms in Orange, Va

My Business
Spyder Lake Farm
18409 Boris Walk
Orange VA 22960
Visit my Green Page for Spyder Lake Farm
My Calendar of Events
My Articles
My Classifieds


PRICE REDUCED TO 16K NEW VIDEO OF CHANGES, HALF PASS AND JUMPING LINES Now has USEF pony card. Glenhavens Timka--- For sale 2005 chestnut gelding, 14.1 1/2 hh registered welsh cob pony. Monty is a steady and capable mount looking for an AA/ Jr rider to share his knowledge ... more
Price $16,000.00
8
Birth Date: 1/27/2005
Height: 14.1 hh
Markings: Star, Stripe, three socks
Breed(s): Welsh Cob
Discipline(s): Dressage, Show Winner
Color(s): Chestnut
Sex: Gelding
THANK YOU TO OUR SPONSORS!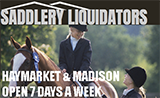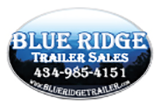 RECENT GREEN PAGES!