Equestrian Home Page for: katherine pitt

Our center is a family oriented, safe and educational atmosphere. We pride ourselves on quality horsemanship.

Horse(s): Beau, Turkey, Sailor, Dartanian, Duney, Cool Dollar Bill, Heart of Gold, Landamar, Irish Sweetheart, Wild Wings Gabby
Disciplines: Eventing and hunter/jumper
Member of: USPC (River City Pony Club) , AVA(Smooth Moves therapeutic riding/vaulting, CHA
Rides for: Hunter's Ridge Equestrian Center LLC
Works for: same

My Business
hunters ridge equestrian center llc
2418 mill rd.
powhatan VA 23139
Visit my Green Page for hunters ridge equestrian center llc
My Calendar of Events
My Articles
My Classifieds


Fun and safe, laid back educational enviroment for horse and rider. Lessons start at group $40 per hour and $55 private per hour. Pasture board $225 and stall board $400. 200 x 300 riding ring (15 jumps), x country course, 12 stall and indoor ring, 2 tack rooms, feed ... more
Price $55.00
2
THANK YOU TO OUR SPONSORS!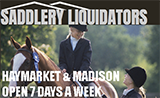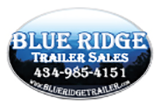 RECENT GREEN PAGES!