Equestrian Home Page for: Ms. E.L.

Closest h/j/e barn to Alexandria/DC with 25 acres in pasture, large indoor and outdoor rings, live-in barn manager, top quality horse care, friendly group of supportive riders, great A-circuit trainer and state of the art facilities.

Horse(s): Standout, Lucky Day, Right on Que, Markedly
Disciplines: Hunter/Jumper/Equitation
Member of: USEF, PVDA
Works for: Soft Landing Stables

My Business
Soft Landing Stables
Near Old Town, DC
Accokeek Va. 22314
Visit my Green Page for Soft Landing Stables
Soft Landing's Updates
THANK YOU TO OUR SPONSORS!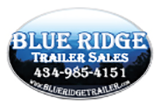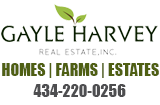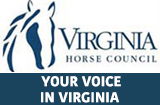 RECENT GREEN PAGES!
Wright Rehab, LLC
Leesburg,VA: Post Surgical and Injury Rehabilitation Services

See website for ... Read More
Hidden Hills Equine Massage
Moseley,VA,VA: Help your equine athlete feel and preform their very best with equine ... Read More
Leading Edge Dressage
Boyce: Breeding and sales of top-quality warmblood horses. We are a small farm ... Read More
Prime Time Equine, LLC
Lexington : Located just 10 minutes from the Virginia Horse Center, Prime Time Equine, ... Read More
EverLark LLC: Retirement Boarding, Layover, Rehab
Middleburg : Full care stall and field board available on beautiful Middleburg farm ... Read More
EverLark LLC: Equine Transportation
Middleburg : EverLark LLC has been transporting horses professionally for the past ... Read More
Double K Equine Services LLC
Middleburg: Happy horses, happy riders! Full board and training for horses age 4 and ... Read More
Onyxford Stables, LLC
Bridgewater: Onyxford Stables, LLC is a fully equipped family owned and operated horse ... Read More